Short-term Rental Update: February 2018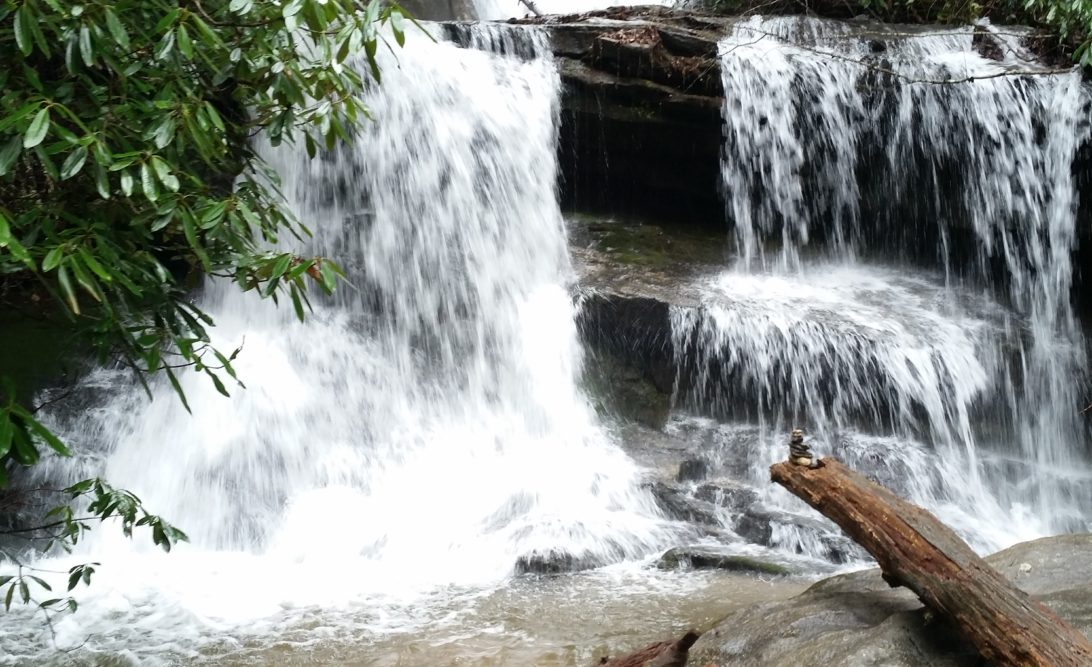 The Search for Land
Okay, so we are fresh off having identified our medium- and long-term goals across a variety of areas of our family life. In my post on the importance of planning, I noted the importance of mapping out long-term goals so that incremental steps can be taken early to achieve those goals. Well this weekend, the WLBalance family made a weekend trip to the North Georgia mountains. The primary reason for the trip was to enjoy some much-needed rest and relaxation on a budget. Besides our lodging for two nights, the hiking was free and we utilized the kitchen to prepare our own meals. I will say more about this aspect of the trip in a future post. The secondary reason for our trip (and primary purpose of this post) was to look at lots for sale in Rabun County in North Georgia. If you enjoy the outdoors and have not visited Rabun County, you are missing out. It boasts the highest state park in Georgia. And it includes views like this…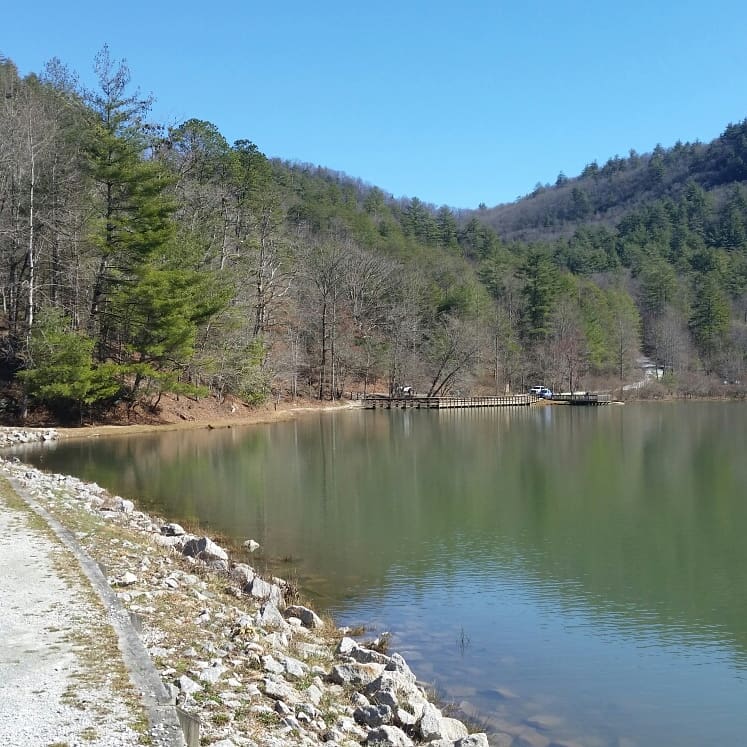 and this…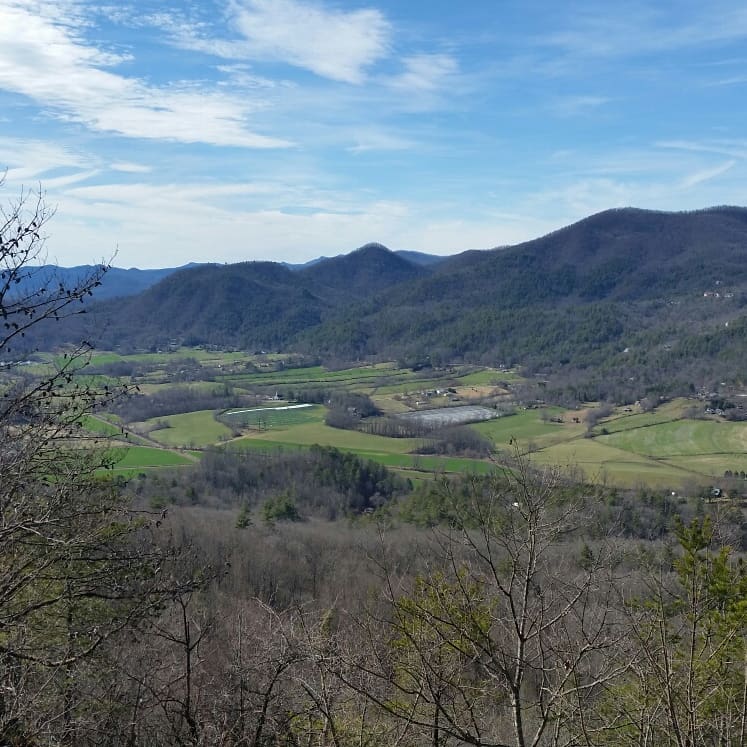 Our goal was to get a sense of what might be possible with regard to our long-term objective. To give a little more context, our vision is to have a large enough lot to have our own small mountain getaway as well as a small accommodation for a short-term rental. The goal with the short-term rental would be to generate an alternative income stream on our journey toward financial independence (FI). With this in mind, we focused our search on lot sizes ranging from 3 acres to a little over 5 acres. We scoped out the properties on Zillow and narrowed down our choices to 5 lots that we wanted to see during our trip. This was a nifty idea that we picked up from the Fiery Millennial podcast interview with Kristie Wolfe. It is an amazing interview and I highly recommend you listen to it if you have an interest in building a short-term rental empire.
We scoped out some promising lots ranging from $34,500 for a 3.67-acre lot to $54,900 for a 5.36-acre lot. I cannot emphasize enough how important it is to actually see the lot and walk through it. It sounds obvious, but common sense often goes out the window when land fever is high. One of the properties we looked at was 4.7 acres and appeared quite promising in photos posted on Zillow. The description noted that the property had a creek running through it. This sounded perfect. However, upon visiting the lot, here is what we observed:
Almost the entirety of the lot is on a steep slope. There are plenty of houses built on steep slopes so this was not a deal-breaker per se. But after trekking three quarters of the way down it turned out to be quite a workout to climb back up. Not ideal if you envision having to go up and down the slope for routine tasks.
The creek was at the very bottom of the lot. We could not even see it because the foliage was so thick (even in winter) and the slope so steep. We were only able to view the creek from the main highway that runs in front of the lot at the bottom of the hill. Which brings us to…
There was a very high level of noise pollution from traffic running along the main highway that goes through town. This was punctuated by even greater noise from emergency vehicles with their sirens. All visions of a peaceful getaway immediately vanished.
The lot was zoned for residential, limiting the range of possible uses to which we might put the land once we develop it. Not a deal breaker, but we want greater flexibility with what to do with the land.
Another lot we visited looked great in photos and was over 5 acres. The listing showed a natural spring and the property bordered the US Forest Service. Sounded great…until we drove there from the main town that has all of the attractions. By my estimate, it took a full 40 minutes to drive to the lot. Not exactly ideal if we want convenient access to amenities (restaurants, groceries, gas station, etc), parks (there are four different state parks in this county), and trails for ourselves and future guests. Here again taking the time to visit the lot was tremendously informative.
After setting out to view 5 different lots, only one seemed to have promise. On the plus side:
It already has gravel driveway installed by the owner.
It already has electricity hooked up.
It has a natural spring head on the property.
The lot is on a gentle slope.
The lot borders the US Forest Service on one side.
The lot is fairly isolated, providing a quiet, peaceful setting with plenty of privacy.
The lot is only a 15 to 20-minute drive to amenities.
The lot is unrestricted in terms of usage (the owner was going to set it up as an RV park).
At a little under 4 acres it is reasonably priced at approximately $35,000.
This lot is very high on my list, but we want to see more properties before making a final call. Oh and one final bit of good news. On one of our drives to see another disappointing lot—large at 5.36 acres; but so steep it would clearly require a heavy upfront investment in leveling to put any kind of structure—we happened to drive past a property for sale that already had a building. It was beautiful, with a stream running along the front of the lot, flat ground right next to the stream, and a gently sloping hill toward the back of the hill. Mrs. WLBalance and our two kids gushed at this one. It seemed like a winner to them. I on the other hand was more tempered in my reaction. The lot was amazing, no question there. But the lot already had a structure built on it, so I assumed it would be priced fairly high. Additionally, I assumed it would be zoned for residential only. I called the listing agent identified on the For Sale sign. Here is what I learned:
The lot has a well on site, so water is already hooked up.
The lot is unrestricted.
The lot already has electric.
The lot is a little over 2 acres.
The lot already has septic installed.
At approximately $69,000, it is pricier than what I was looking for, but not as high as I had expected. We have added this one to our short list. It turned out to be a pleasant surprise.
So where to from here? Our next objective is to identify some properties in neighboring Habersham County. Then we will schedule a trip to view the properties that appear to meet our criteria. I will post an update following that trip. Wish us luck! It feels great to take these concrete steps toward one of our long-term goals.